Plastic free July is a global movement that helps people reduce their plastic waste and form eco-friendly habits. In her ongoing attempts to live a more environmentally friendly lifestyle, our Contracts and Operations Officer Karen joined in the movement. Read below to see how she got on…
Last year I decided to try to go plastic free and so signed up to the Plastic Free July challenge.
It was certainly a learning curve and I started by doing a "plastic inventory" and began by looking at what disposable plastic items I had around the house and what options there were for swapping plastics for other packaging.
"I wasn't starting completely from scratch"
So, this year, when I signed up again, it was interesting to look back on the changes I had made then, what I had kept and what had fallen by the wayside. As I wasn't starting completely from scratch this time around, I also wanted to see what else I could change going forward.
The changes which I have maintained over the year, were things like swapping laundry pods to soap powder; using a water filter and refill bottles rather than buying bottled water; using bath bombs rather than bubble bath in plastic bottles; shampoo and conditioner bars; bars of soap rather than liquid soap; beeswax food wraps and swapping from products in plastic bottles to glass. I even found soap infused sponges rather than shower gel.
I was starting to feel really pleased with myself and thought that my plastic free campaign was a success. Sadly, on looking again at the range of disposable plastics around the house I realised that this was not the case. The kitchen wasn't too bad as a lot of the products could be swapped for glass (although I still haven't got the knack of getting the ketchup out of the bottle!). I made a batch of sweet chilli jam (and used old jars- so plastic free and reuse- win win!) I even started to make my own humus as I bought at least one tub per week.
"I was determined to keep to just shopping where loose fruit veg was an option"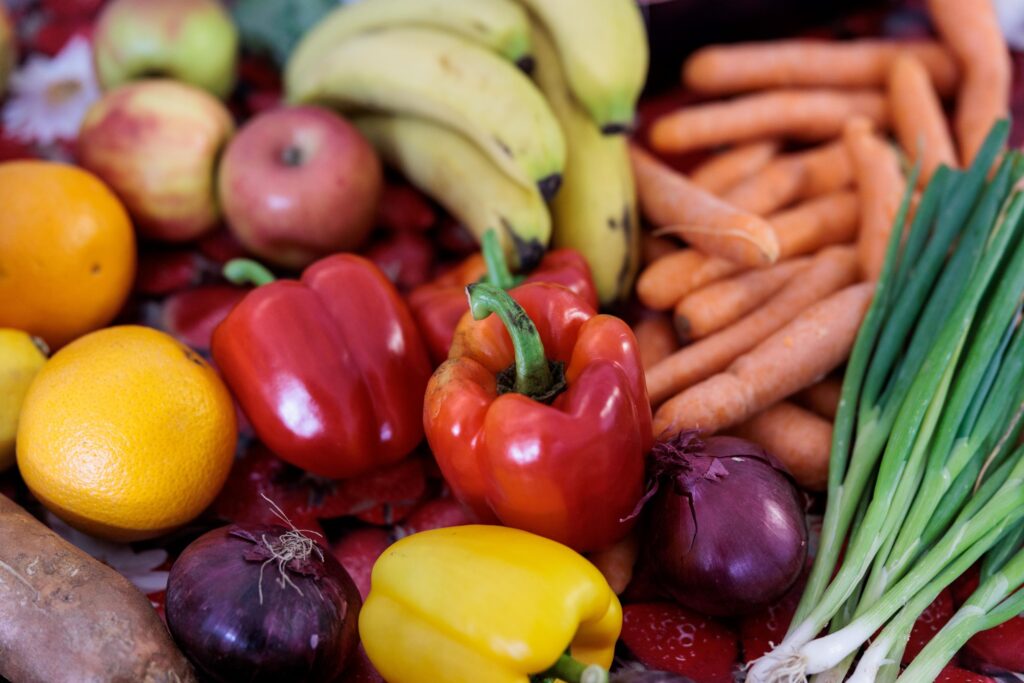 Although I had also started buy loose fruit and veg and meat from the butchers rather than in prepacked plastic wrap, I hadn't really managed to keep to this. Not all shops sell fruit & veg loose, or have a butcher on site, so sometimes when I was in these shops, it was far more convenient to buy the wrapped food "just this once" rather than travel five miles to different shops. Unfortunately, "just this once" became a regular habit. So this July I was determined to keep to just shopping where loose fruit veg etc was an option. Bread was a bit of a faff though- almost all the bread in the supermarkets was wrapped in plastic- even the freshly baked bread. I could get some, but it was more like the rolls rather than sliced bread, or I could go to well-known high-street bakers. Most frozen food was out of bounds as it's all packaged in plastic. I always bought frozen fruit and veg as a way of reducing food waste so this was bit of a dilemma. Was I prepared to swap convenience for plastic free? As I had committed to doing as much as I could this month, I decided to give it a go.
Preparing food is time consuming and if I'm being honest, really inconvenient; it certainly isn't a practical option for a busy family. Also, looking in my cupboard at the accumulation of plastic containers, without some considerable outlay, all I had in the way of storage was plastic. (The wax wraps don't work in the freezer, but even if they did, they would be way too expensive to use!) So, I have decided to gradually replace the plastic for other material, but this will definitely be over time. I've managed to swap things like kitchen roll and toilet roll to packets with paper wrappers and use paper carrier bags rather than the plastic bags for life. I even noticed that one supermarket is now selling meat stock in cans. As a lucky coincidence, a leaflet was posted through the door recently advertising a new milk man in the area so I've signed up for this.
"I had decided to make my own, all-purpose cleaner"
The main culprits were cleaning products and cosmetics/bathroom stuff. I found a business doing refills. It supplies a range of items such as cleaning products, cosmetics and other household goods that are either disposable or refills and they deliver to your door, but they can be expensive. You can get refills for washing up liquids, but you have to commit to a monthly subscription which was about £10 per month. It is virtually impossible to get plastic free affordable alternatives for these products. I had decided to make my own, all-purpose cleaner and use a refillable glass container to cut back on all the plastic bottles. It seemed like a good idea in theory, but all the ingredients I needed came in plastic packaging!
I've swapped my disposable plastic biro for a refillable metal one. But again, the cost difference is an issue. I also found a "recipe" to make my own wax food wraps, so I am going to give that a go. It will certainly help reduce costs- but again, looking on the internet- most of the things needed come in plastic!
So sadly one year on, I'm still finding the same challenges. Going plastic free is difficult due to the lack of choices, the cost of alternative solutions and time consuming. The message is out there- and we all get it, unfortunately, the infrastructure to enable us to make the change hasn't really caught up.
"Going cold turkey on plastic in one go was a bit overwhelming"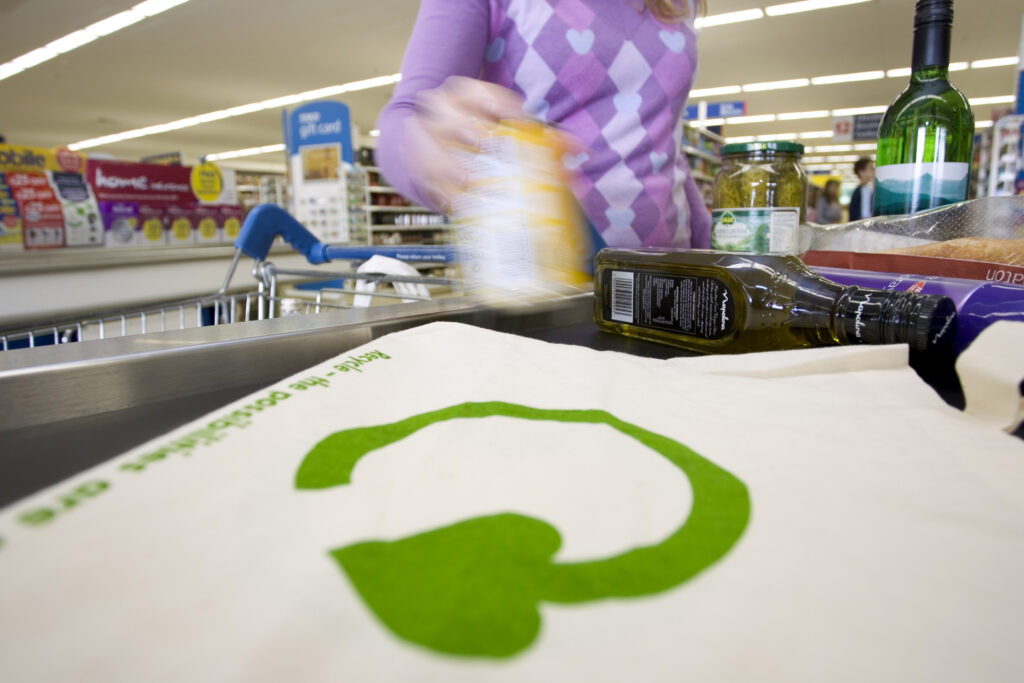 I think my main advice would be change what you can when you can. As the saying goes "every little helps". I don't believe it's possible to go completely single use plastic free in one go. Set realistic targets for yourself to reduce your plastic usage. That way you will feel a sense of achievement not disappointment or failure. Perhaps focus on one type of plastic at a time (i.e. reusable drinks bottles, or carrier bags) and get that right before you move on to others. Going cold turkey on plastic in one go was a bit overwhelming and definitely challenging, but it certainly highlights just how dependent we are on plastic. But I also learnt that there options out there and as a consumer there are more choices coming onto the market.
Who knows, over the next 12 months with a bit more pressure on the big supermarkets to change, we may find the choices easier to make, which is the only real way change can be implemented and sustained.
Our thanks to Karen for telling us about her plastic free journey and trying to adopt a zero waste lifestyle. Any external links in the article are not officially endorsed by MRWA and are for reference and information purposes only. Any opinions expressed are that of individuals not of MRWA.