Hello and welcome to the October 2023 edition of the Zero Waste LCR Food for Thought blog.
This monthly round-up of food-related dates features tips, recipes and facts which aim to help Liverpool City Region residents cut down on food waste to protect our planet for future generations…
Food Waste in Liverpool City Region
According to the Waste Composition Analysis 2021/22 – Kerbside report produced by Merseyside Recycling & Waste Authority, food waste across the six districts of Liverpool City Region (Halton, Knowsley, Liverpool, Sefton, St Helens and Wirral) makes up an average of 31.6% of all the kerbside collected residual waste collected, which equates to an estimated 134,107 tonnes per annum. Furthermore, it is estimated that 73.2% of all the food in the kerbside collected residual waste is classified as avoidable (meaning it is disposed of packaged or in a prepared but uneaten condition).
The Good News
The good news is that there are methods that residents across the region can introduce to reduce the amount of food waste. Generating less waste is a pivotal component in reducing the effects of climate change. Beyond creating a more sustainable environment, reducing food waste saves money and provides plenty of chances to get creative in the kitchen – even for those who wouldn't usually dream of cooking.
So, without further ado, dig in and enjoy!
---
International Coffee Day (Sunday 1 October)
It's time to wake up and smell International Coffee Day, as it kicks off a jam-packed month of annual food and drink related dates on Sunday 1 October…
According to British Coffee Association, we drink approximately 98 million cups of coffee per day in the UK! Whether at home or on the go, many of us love a cup of Joe – which provides us with a perfect opportunity to talk about how easy it is to make more sustainable choices when it comes to coffee.
Use Instant Coffee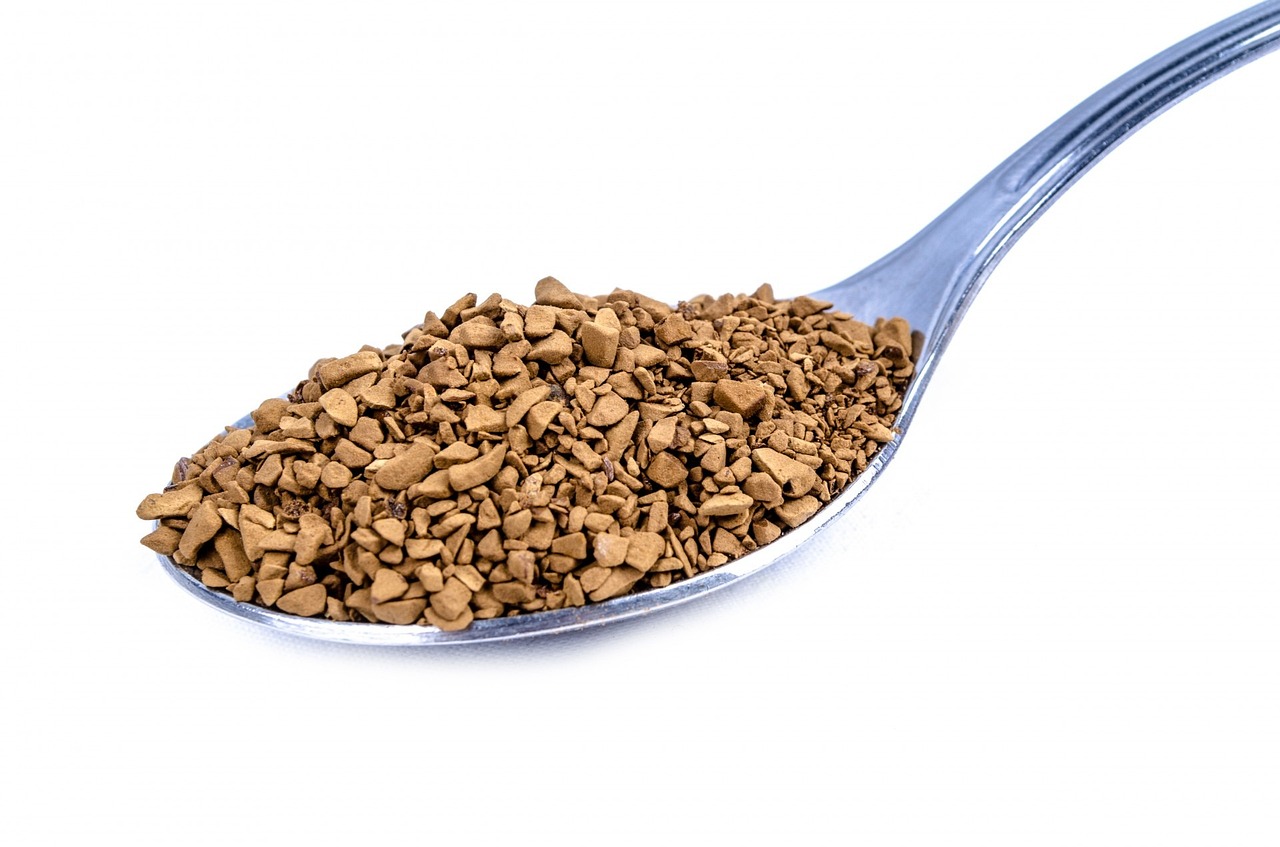 Using soluble coffee (better known as instant coffee) granules is a great way of minimising coffee waste, as it requires less coffee and water kettles use less energy than the traditional coffee maker, as research from the University of Quebec suggests.
Instant coffee is quicker to make and more often than not, it's also cheaper to purchase. However, we appreciate the instant stuff is not to everyone's liking, so read on for more methods and advice…
Use a French Press or Moka Pot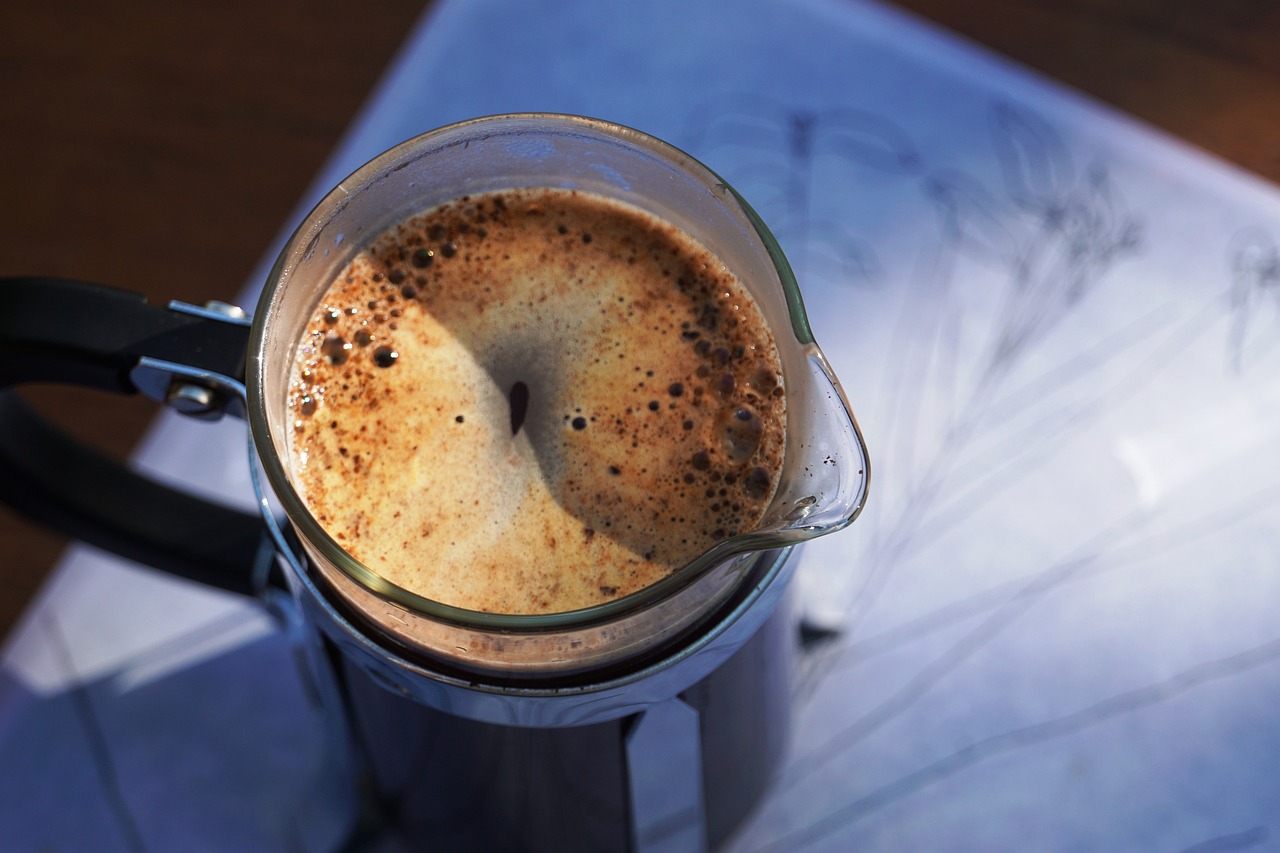 Using a French press is a sustainable way to brew coffee. Simply add grounds and boiling water to your press, wait four minutes, and then slowly press down on the plunger to filter. Not only is this method better for the planet, but it's also a simple and tasty way to enjoy your cuppa pick-me-up.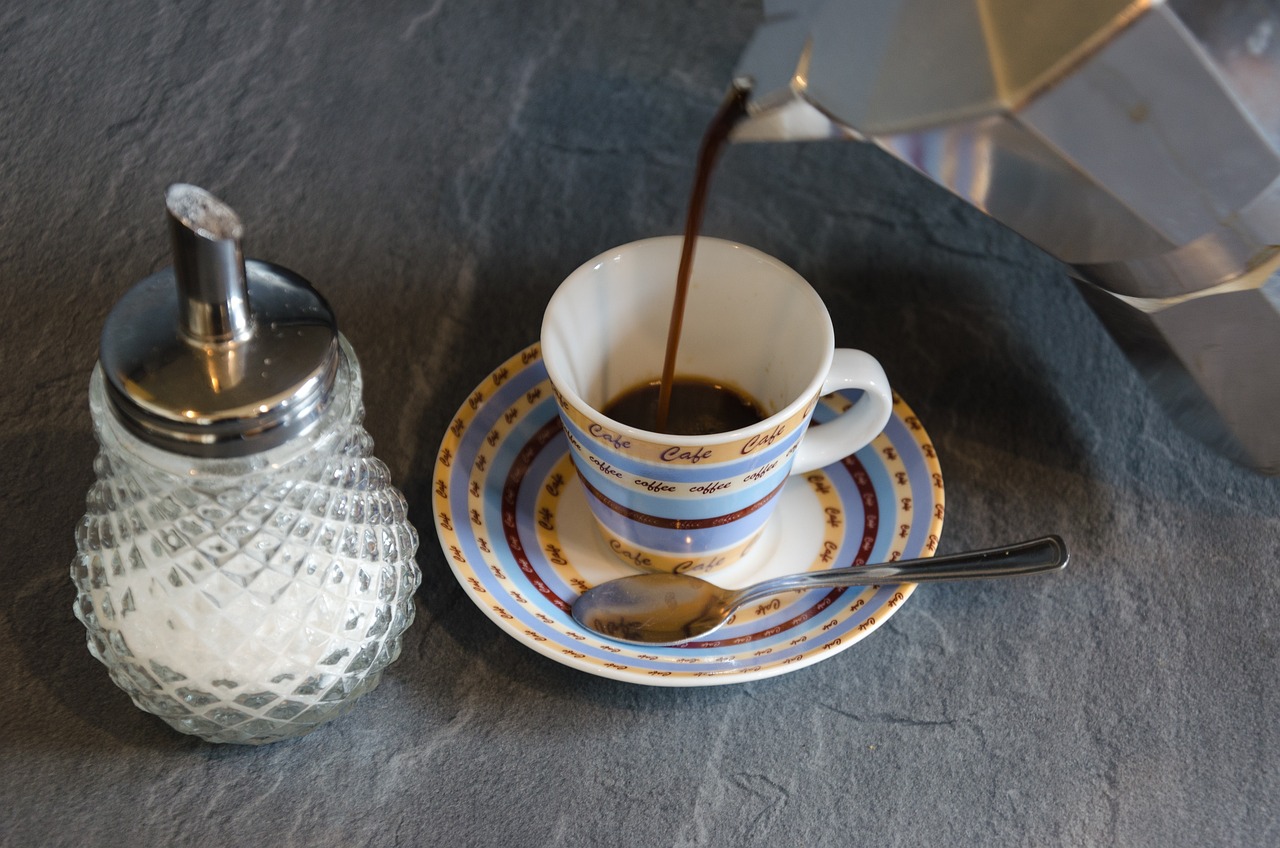 While you can achieve a strong coffee through brewing with a French press, a Moka pot is renowned for generating a more concentrated, espresso-style taste. The stovetop coffee makers require nothing but water and coffee grounds to brew. All you need to do is fill the bottom chamber with heated water, add the filter basket, fill the basket with coffee grounds, and transfer the pot to the stovetop. Turn your stove to medium heat and leave the lid of the brewer open. After a few minutes, a deep-brown stream of coffee will begin puttering out the top. You know your cup is done once the stream turns to a more light-brown or yellow colour!
Compost Coffee Grounds and Coffee Filters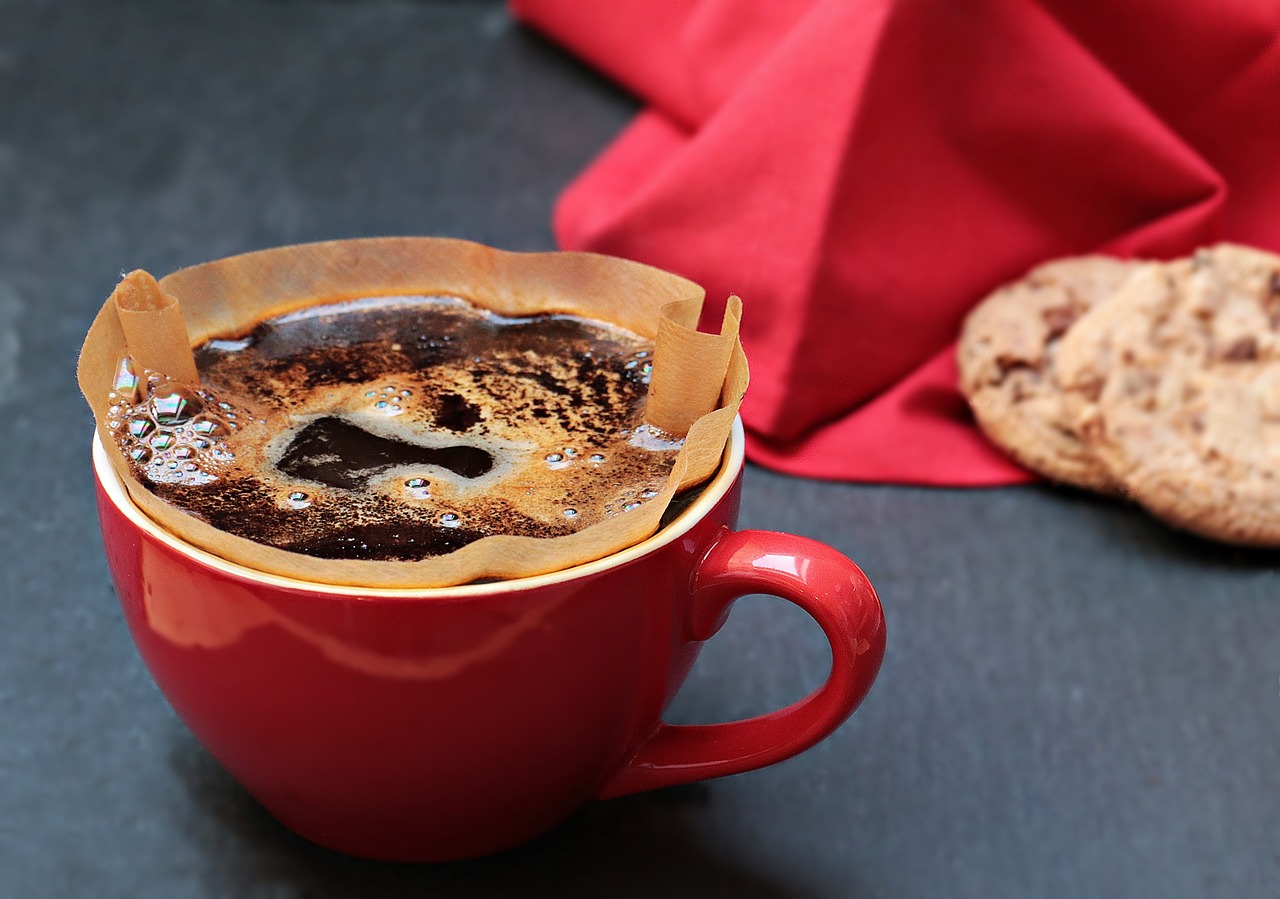 According to fluentincoffee.com, the best way to compost coffee grounds and coffee filters* is to:
Break the filter up into smaller pieces. This speeds up the process and allows you to spread out the grounds and filter.
On that note, spread out the filter and the grounds, so they don't harden and cake in one spot. If you notice that the grounds have hardened, make an extra effort to break up the cake and spread the coffee grounds around. This will speed up the process.
Mix up the filter and grounds with the rest of your compost. This keeps the moisture in your compost and prevents the coffee grounds from hardening. If things do get too dry, you can always add a little bit of water to keep moisture in your compost.
*It's worth noting that only coffee filters made entirely out of paper or other natural materials can be composted – paper and cloth are both biodegradable, but other materials are not, so it's essential to ensure that your filters don't have a wax coating, metal border, or any other artificial elements (for example, some white coffee filters are treated with bleach and/or other chemicals).
Recycle Coffee Pods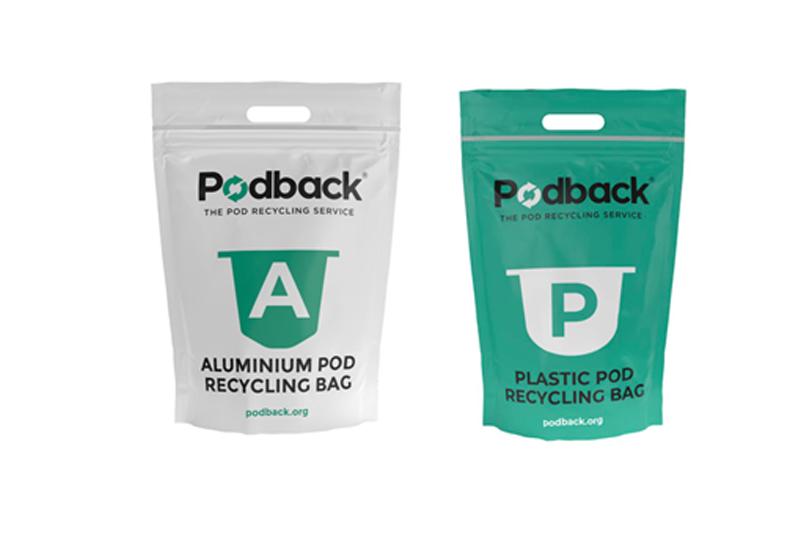 Recycling certain coffee pods is now achievable here in Liverpool City Region, thanks to Podback's drop off service.
Podback is a nationwide coffee pod recycling service set up and funded by the leading coffee pod systems, Nespresso, NESCAFE Dolce Gusto and Tassimo.
Learn more via the Podback website.
Coffee on the Go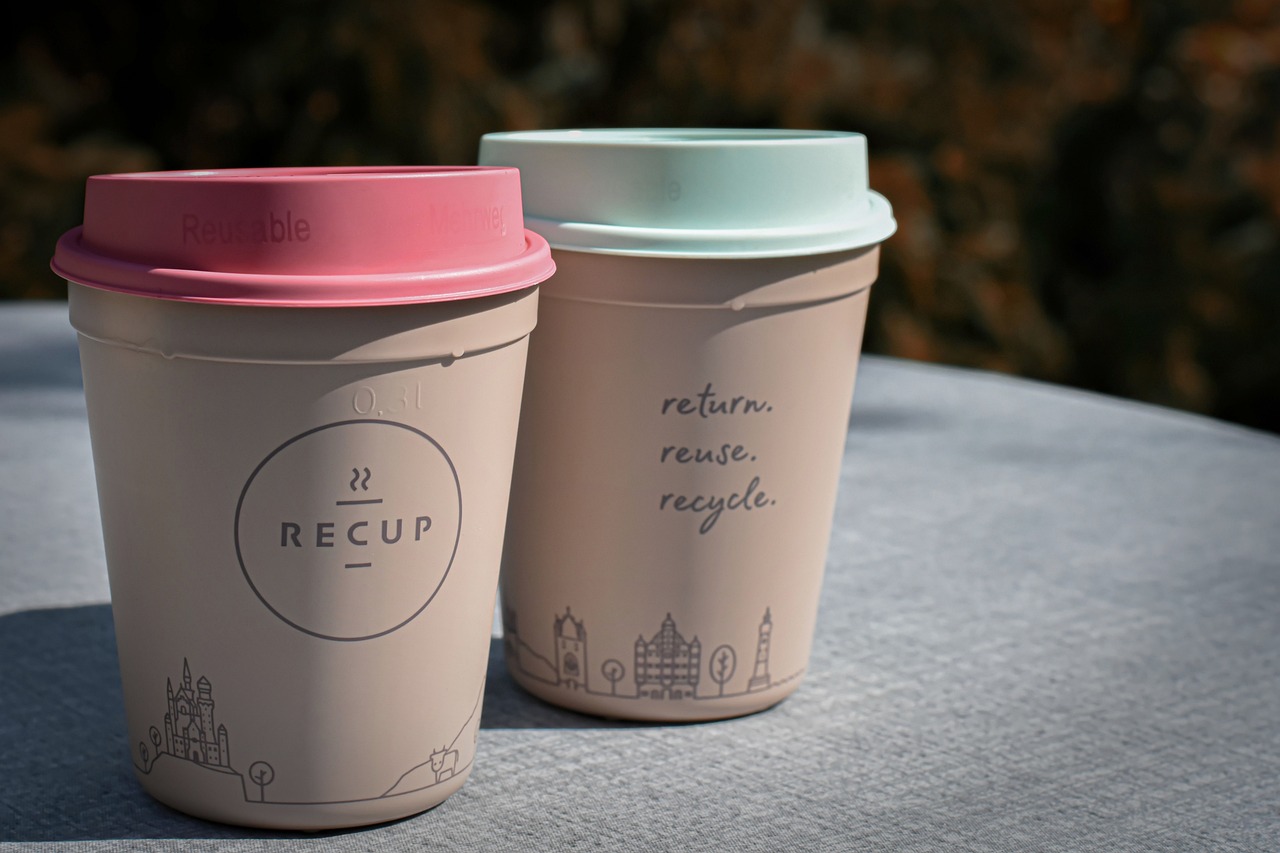 While brewing coffee at home is considered to be the most environmentally friendly method to prepare it, coffee on the go is often a more viable option when life gets busy.
Our advice on this matter would be to opt for local, independent retailers, as they tend to source Fairtrade coffee locally.
A lot of local coffee shops also sell 'keep cups', which can be used upon your return to purchase. They are often incentivised too, with many coffee shops offering discounts when using keep cups during the sale transaction.
The Bottom Line on Coffee
We understand that the same idea doesn't work for everyone, due to various reasons such as tastes and schedules. The above suggestions are just some of the ways in which we can reduce waste created by coffee.
There are other coffee-making devices such as drip machines and percolators which may help you on your journey to cutting back on your coffee waste. Additionally reusable cotton filters and stainless-steel filters are worth researching in greater detail (both options typically work with standard drip machines and pour-overs).
Whatever option you decide to pursue, we hope you keep enjoying coffee in healthy moderation. If none of the above suggestions work for you, then don't beat yourself up about it, as there are other ways in which we can reduce waste and our carbon footprint…
Follow us on Facebook, Twitter and Instagram to find out more.
---
World Vegetarian Day (Sunday 1 October)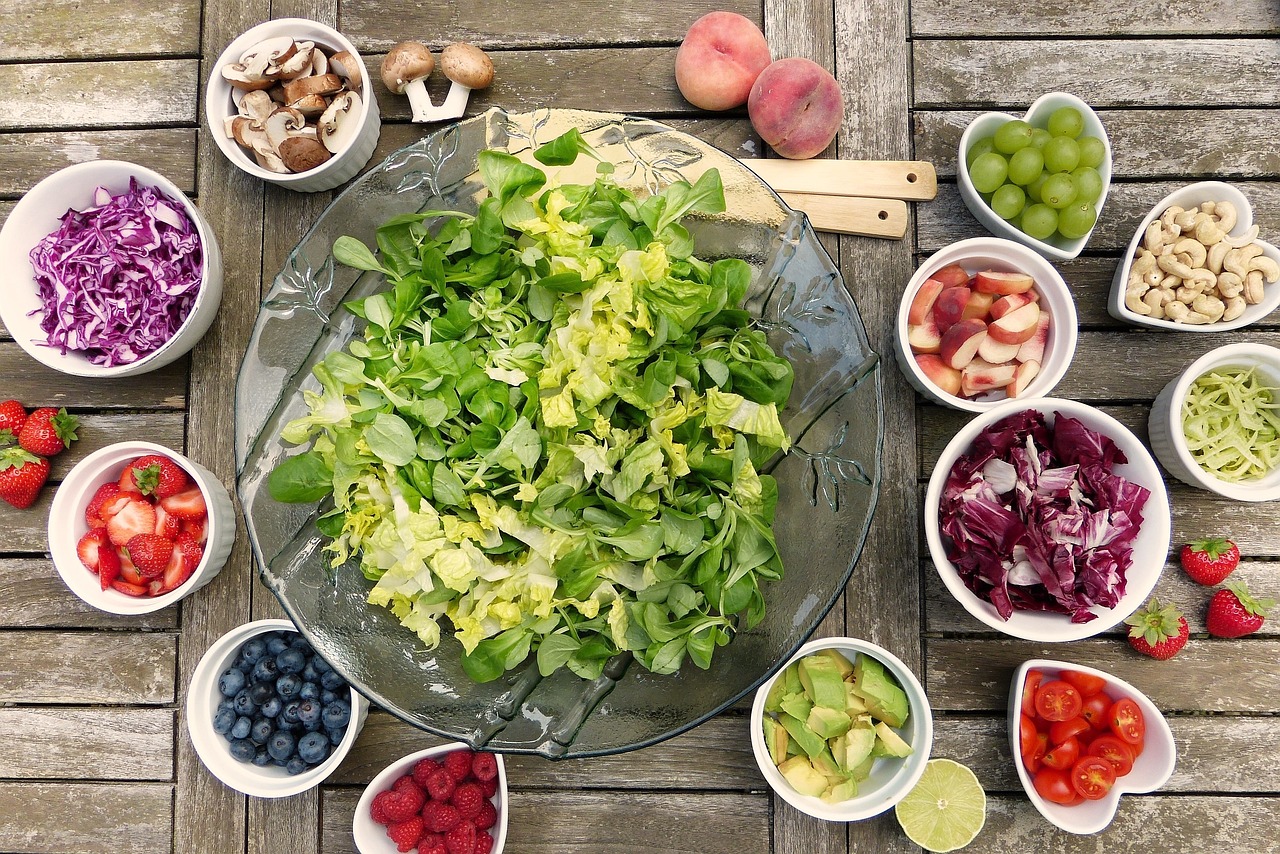 Sunday 1 October also marks World Vegetarian Day!
As previously mentioned in the August edition of Food for Thought (under the 'National Burger Day' section), vegetarianism and veganism have grown in popularity in recent years – with the desire to achieve a less carbon-intensive impact when it comes to food choices as one of several main reasons why.
Adopting vegetarian, vegan or even 'flexitarian' diets are a great way of shrinking our carbon footprint and subsequent impacts on climate change.
Environmental reasons aside, another hugely appealing factor is that there are a whole range of vegetarian foods and recipes which are both delicious and nutritious – even to the most ardent meat eaters!
The Love Food Hate Waste website has a great variety of vegetarian recipes – both sweet and savoury – to try at home. From Quick Ciabatta Pizza to Leftover Chocolate Fridge Cake, there are plenty of innovative ways to treat our taste buds with vegetarian delights.
Besides embracing new ways to eat vegetarian foods, composting organic waste produced by vegetables and other vegetarian foods is a great way to reduce carbon emissions. If you would like to learn more, you can get involved by joining our home composting project.
---
Single Use Plastic Ban (Sunday 1 October)
By now, many of us will know how much of a talking point plastic pollution has become over the last few decades – owing largely to the threat it holds against maritime creatures and biodiversity.
A report from the Ellen MacArthur Foundation cited that there will be more plastic than fish (by weight) in our oceans by the year 2050, if we carry on using plastic at the current rate.
However, there's some encouraging steps being made in the UK…
From Sunday 1 October, DEFRA (the Department for Environment, Food and Rural Affairs) will be introducing a ban on certain single use plastic food utensils.
Single use plastic cutlery, and polystyrene cups and food containers will be banned, while there will also be a restriction to the supply of single-use plastic trays and bowls to members of the public – although businesses can continue to supply these items if they are used as packaging in shelf-ready pre-packaged food items.
More information and resources for businesses and organisations affected by the ban can be found here.
---

National Curry Week (Monday 2 – Sunday 8 October)
National Curry Week takes place from Monday 2 – Sunday 8 October 2023.
In recent years, curry has been heralded by various sources as one of Britain's most-loved home cooked dishes, so it makes complete sense as to why there is a whole national celebration in honour of this sumptuous, spicy cuisine!
As stated on the official National Curry Week website:
"The very first National Curry Week took place in October 1998 and was founded by the late Peter Grove. (…) This year will be the 25th National Curry Week and we're committed to making it bigger and better than ever!"
Whilst the event highlights eating curry from restaurants and takeaways as a great way to support local businesses, it also features tips on ways you can host your own curry night through cooking various recipes or putting on a 'pot luck spread', with each guest bringing their own curry dish to the table!
Whether you are in need of inspiration to celebrate, or you're looking for homemade dishes you can enjoy all year round, the Love Food Hate Waste website features a list of curry recipes and information on just some of the contributory ingredients.
We're sure it's 'naan of our business' if you choose to celebrate, but we know what we'll be doing!
---

National Taco Day (Wednesday 4 October)
Wednesday 4 October sees the return of National Taco Day, providing food lovers with a great chance to celebrate this marvellous Mexican sandwich equivalent.
Instead of using bread, a hard or soft tortilla (depending on your fancy) is wrapped or folded around a spicy filling consisting of meat, fish, vegetables, or beans (or a combination – again, depending on your taste preferences).
As with many homemade recipes, tacos are a great way of using up leftovers – whether you've got some leftover chilli, or some rogue fresh vegetables kicking about the salad drawer, you really can't lose when it comes to getting creative with this popular delicacy.
To showcase the breadth of the taco's versatility, we've rounded up a few recipes for you to peruse and try at home:
---

World Porridge Day (Tuesday 10 October)
Now in its 15th year, World Porridge Day returns on Tuesday 10 October.
Initially set up by Scottish Charity, Mary's Meals, back in 2009, the event has achieved great success in its mission to provide one good meal every school day for hungry children living in 18 of the world's poorest countries.
Aside from this important feat, World Porridge Day also provides an ample reminder of just how tasty and nutritional a comforting bowl of oatmeal is… Not least at a time when the Autumn weather is creeping in!
Enjoyable on its own or topped with fruit, nuts, chocolate chips and other sweet ingredients, there are plenty of reasons to love porridge.
From porridge with quick berry compote, figs & pistachios to apple & linseed porridge, BBC Good Food features an array of ways you can liven up your morning (of afternoon, if you prefer!) bowl of oats.
Or, if you're feeling extra adventurous, you can learn all about how to turn stale rye bread into porridge, courtesy of this 2022 article from The Guardian.
---

Word Egg Day (Friday 13 October)
Friday 13th may be unlucky for some, but if you're an egg lover, then you're actually in luck, as the superstitious date coincides with World Egg Day!
Established in 1996 at the International Egg Commission's Vienna conference, this annual occasion celebrates the versatility and nutritional value of this popular food item.
Boil them, poach them, fry them, scramble them… Make an omelette if you please! Eggs are lauded for their adaptability, having formed part of many a breakfast, lunch, dinner and snack over the years.
They're also a good source of protein and rich in Omega 3 (characteristics which have helped their reputation as "superfoods').
If all that wasn't enough, eggs are an excellent example of a zero-waste food, as their shells can be crushed and mixed with other organic waste in compost bins (if you would like to learn more, you can get involved by joining our home composting project).
From simple everyday meals to more eggs-travagant dishes, BBC Good Food has a great list of egg recipes, whilst Love Food Hate Waste provides great storage tips to ensure your eggs don't go to waste.
---

World Bread Day (Monday 16 October)
Monday 16 October welcomes the return of the annual World Bread Day, which was initiated by the International Union of Bakers and Confectioners (UIBC) as a way of celebrating this much-loved staple food.
Whilst bread is hugely popular, it's unfortunately a food item which often goes to waste. To put the extent of bread waste into perspective, it has been reported by Love Food Hate Waste that if we stopped binning bread, it could do the same for greenhouse gas emissions as planting 5.3 million trees!
Luckily, there are ways we can beat the bin when it comes to preventing bread waste. The Love Food Hate Waste website features a range of tips on bread including storage, buying, and how to get the best out of leftovers.
While we're on the subject of bread, it'd be rude not to share some recipes to try at home! As previously featured in the August edition of Food for Thought, here is a slow cooker bread recipe* which is as easy to make as it is to eat…
As quoted by BBC Good Food editor, Barney Desmazery, "this simple project is perfect for beginners and uses strong wholemeal or white flour", so the choice is yours when it comes to deciding which type of bread to make.
Coming in at 15 minutes prep and between 2 hours – 2 hours, 40 minutes cook time, this recipe will provide the perfect bread for your afternoon tea sandwiches. With a springy consistency straight from the slow cooker, or the option to bolster you crust via an extra 5 minutes in the oven, you can customise the bread to your liking.
Visit here to view the slow cooker bread recipe: http://www.bbcgoodfood.com/recipes/slow-cooker-bread.
*We have opted to share a slow cooker bread, as this is a more energy-efficient way to bake, meaning that it's less carbon-intensive and therefore less of a contributor towards climate change. However, if you do not have access to a slow cooker at home, there are plenty of oven cooker homemade bread recipes online to explore via a search engine of your choosing! BBC Good Food is generally a good place to start – although, if you're looking to introduce a twist to your afternoon tea sandwiches, this list of zero waste sourdough discard recipes from the Zero Waste Chef is also handy!
---

Recycle Week 2023 (Monday 16 – Sunday 22 October)
A key part of WRAP's Recycle Now campaign, the 20th annual Recycle Week will take place Monday 16 – Sunday 22 October 2023.
With a focus on missed capture of items that can be recycled at home, the theme this year is The Big Recycling Hunt and the campaign is a week of action which brings the nation together to recycle more of the right things, more often.
To coincide with this year's Recycle Week, Recycle Right will be a running a Liverpool City Region-wide campaign aimed at tackling recycling contamination.
For the relevance of this blog, it is worthy to note that food waste contamination is surprisingly more common than you think…
Greasy pizza boxes, takeaway trays and yogurt pots are just some of the common contaminants which reach recycling collections across Liverpool City Region* (Halton, Knowsley, Liverpool, Sefton and Wirral).
To learn more about how to stop contamination and recycle right in your area, visit https://recycleright.org.uk/.
*St Helens also forms part of Liverpool City Region, but offers a different recycling collection service which is currently undergoing a raft of changes – all of which can be viewed here.
---

Apple Day (Saturday 21 October)
Initially launched in 1990 by Common Ground, Apple Day returns on Saturday 21 October – just over a month on from International Eat and Apple Day, which took place on 16 September.
As reported on in the September edition of Food for Thought, Love Food Hate Waste have a whole host of information on how you can store, eat and avoid wasting this firm favourite – with seasonality and nutritional information also available!
Whether you like your apples just as they are, added to sweet or savoury dishes, or even in a smoothie, visiting the Love Food Hate Waste website will send you on your way to celebrating this day in delicious style.
Fun fact: Apples have been hailed as a superfood which can reduce the risk of many major diseases, including diabetes and cancer. They can also promote weight loss and gut health – it's little wonder why the saying "an apple a day keeps the doctor away" has sealed its status in society!
---

World Pasta Day (Wednesday 25 October)
First established in 1995 by the World Pasta Congress, World Pasta Day returns on Wednesday 25 October.
A comforting staple food, pasta has proven to be very popular with food lovers worldwide, as it is quick and easy to cook and can be prepared in many different ways.
Dried pastas especially are a great example of a zero-waste food, as they have a shelf life of 2 – 5 years! Fresh pasta may not last anywhere near as long but can be frozen for up to four weeks from its use by date.
The Love Food Hate Waste website has more tips on how to prevent your pasta from going to waste, while Gemma's Bigger Bolder Baking features a simple two-ingredient homemade pasta recipe if you're ready to embrace your inner chef.
Looking for more ways to enjoy your pasta? Check out this list of 85 pasta recipes, courtesy of Taste of Home.  
---

National Cheese Toastie Day (Friday 27 October)
Established in 2020 by The Yorkshire Creamery, Friday 27 October marks the fourth year of National Cheese Toastie Day.
According to The Yorkshire Creamery, cheese toasties are the UK's favourite lunch option, with an estimated 4.3 billion consumed by Brits annually! With this list of recipes on hand, it's hardly any wonder why – who knew that there were so many ways to enjoy a cheese toastie?
Hardcore lovers of this dairy delight know all too well that buying bigger blocks of cheese is often the cheapest option. For some, this isn't a problem, as the cheese will often be eaten prior to its 'best before' date. For others, the cheaper option of a bigger block of cheese often ends up going to waste.
The good news is that you can stretch the shelf life of cheese by grating it, placing in a sealed bag or container, and freezing for up to two months – what's more, this is ideal for making cheese toasties!
Visit the Love Food Hate Waste website to find out more on how you can get full use out of your cheese.
---

Halloween (Tuesday 31 October)
Tuesday 31 October marks the return of one of the most popular holidays to grace our annual calendar… We are, of course, referring to Halloween!
For many, Halloween is a great opportunity to dress up as something scary… For us, it's a chance to address something scary!
While it's not our intention to discourage the fang-tastic fun that comes with Halloween, it is our duty of care to inform residents of the startling facts on pumpkin waste – and, more importantly, ways in which we can prevent it from happening.
Pumpkin Food Waste Facts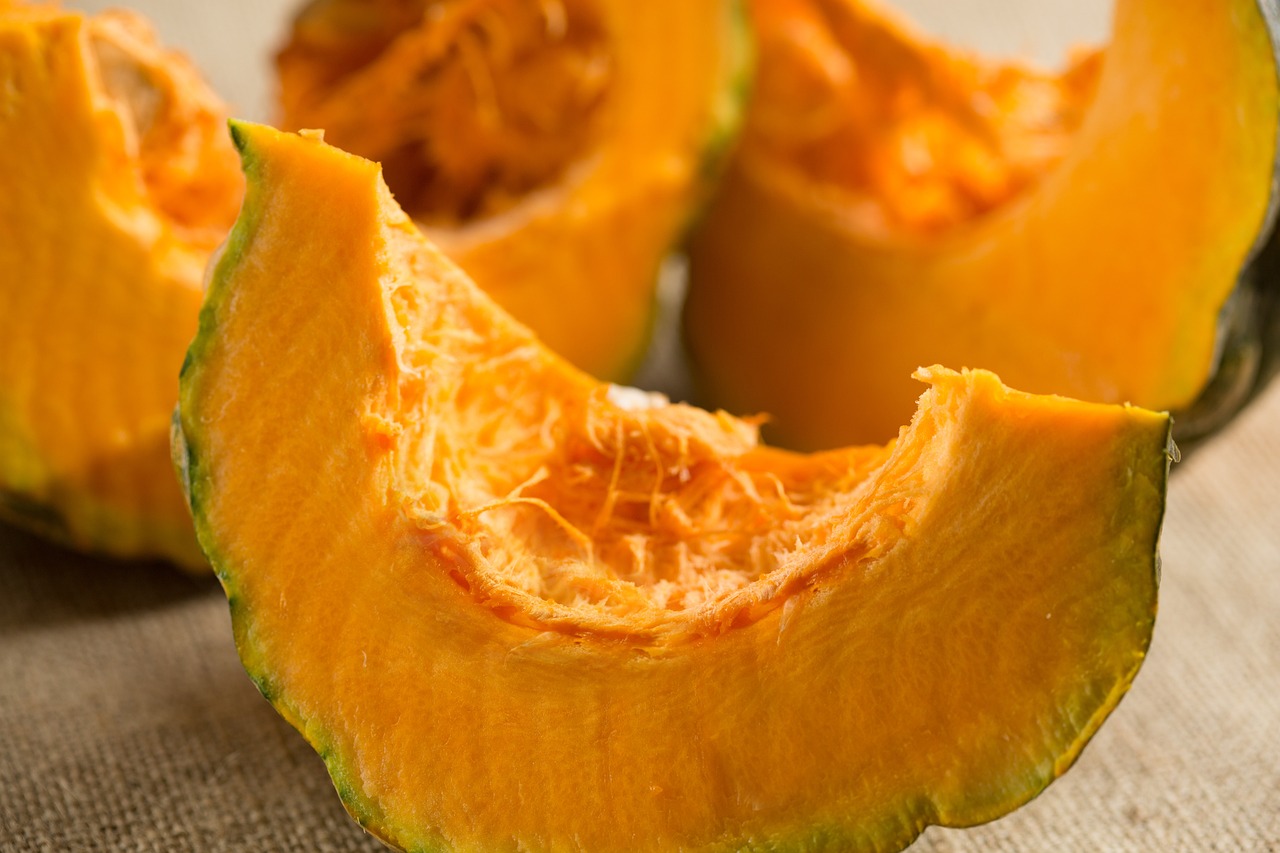 In 2022, it was reported by the Sustainable Food Trust that of the estimated 39.9 million pumpkins that are bought per year, 22.2 million will go to waste. Furthermore, Hubbub – the organisers of the annual 'Eat Your Pumpkin' campaign – have calculated that this staggering figure equates to £32.6 million worth of food waste!
So, what can we do to prevent pumpkins from going to waste?
Use battery-powered tea lights to keep the inside fresh enough to eat later. Both Hubbub and Love Food Hate Waste feature a range of tips and recipes to help you get the most out of your pumpkins, post-Halloween.
If your pumpkins are no longer edible and you have a compost bin, smash up your pumpkins and add them to the other organic waste inside your compost bin. If you would like to learn more about composting, you can get involved by joining our home composting project.
Download the Pumpkin Amnesty resource pack, as featured on the Recycle Right website – this is a handy resource for residents, while there is also a resource pack for organisations and community groups to start collection centres for composting.
Sensibly Packaged Sweets and Homemade Treats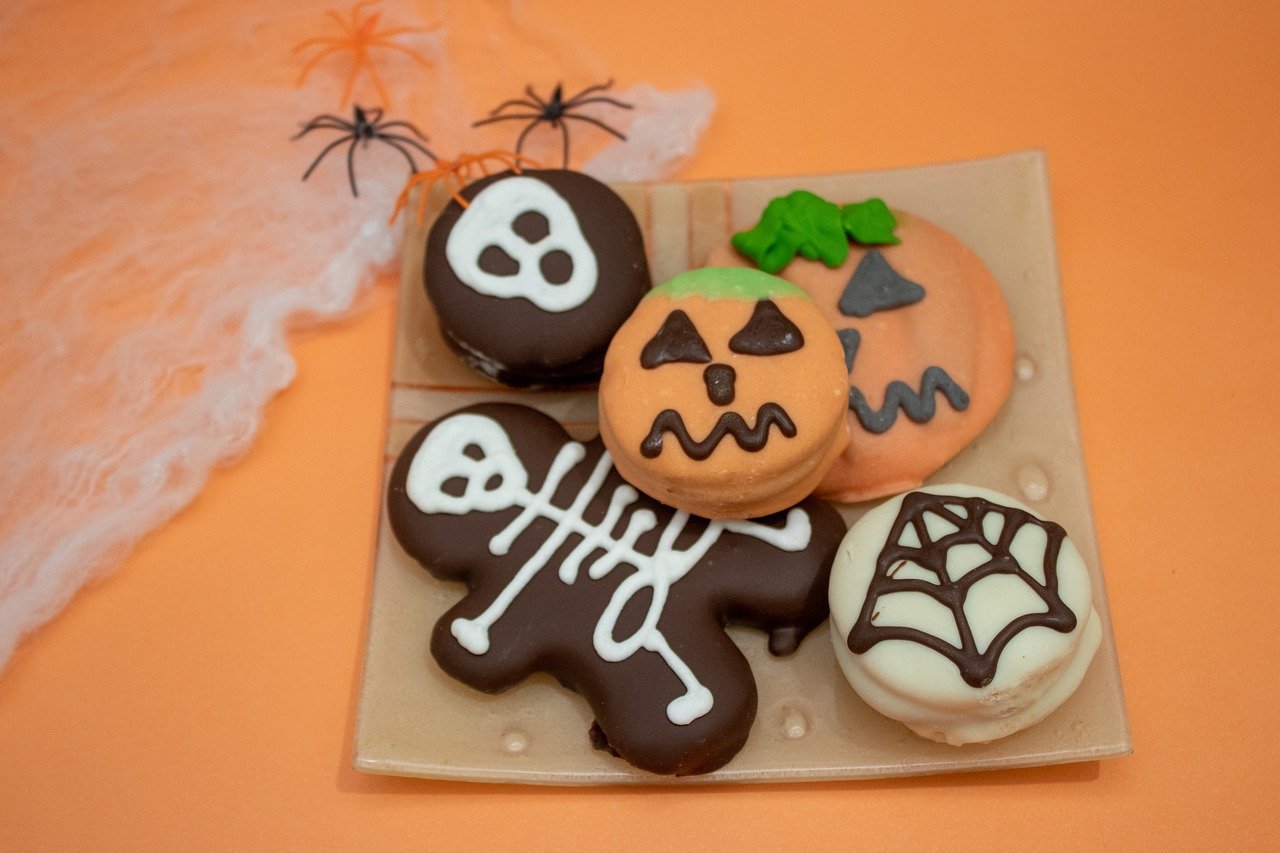 Away from pumpkins, another way of cutting down on food waste at Halloween is by addressing the treats you have at parties and/or to give away for Trick or Treat.
Purchasing sweets that are packaged in paper bags or wrapped in paper (as a way of reducing plastic waste) is definitely more friendly for the environment – just remember to check that the paper is clean before recycling after use (there's more information available about this on the Recycle Right website).
Purchasing jars of sweets in bulk along with paper bags to make up your own treat bags is a good way of avoiding plastic. Local confectioners such as The Sweets & Gift Company in Liverpool, Quay Confectionery in Royal Albert Dock, RS Fine Chocolate in Southport and Newbridge Confectionery in Wirral are just a few retailers who have such options available, while Handy Candy and Sweets in the City are good online choices.
Another way of going green for Halloween is making homemade treats. From eerie eyeball cake pops to scary skeleton biscuits, BBC Good Food features a great list of homemade Halloween recipes for you to try this year.
---
That's a wrap!
Thank you for taking the time to read our Food for Thought blog – we hope you've enjoyed it and we've given you some great take-aways (no pun intended) on how you can reduce food waste and make sustainable-savvy decisions in a tasty manner!
Please note, with the exception of MRWA-published documents, external links feature within this article are not officially endorsed by MRWA and are for reference and information purposes only.