Thirteen community groups have been awarded a share of £165,000 to help the Liverpool City Region reduce, reuse and recycle more.
The money has come from the Merseyside Recycling & Waste Authority (MRWA) and Veolia Community Fund 2023/24 which helps to support local waste prevention, reuse and recycling initiatives.
Earlier this year the organisations had to bid for the funding which will give them the financial resources to deliver waste-reducing behavioural change projects across the region.
Programmes include a tool lending library, cookery lessons to reduce food waste, clothes repair clubs, upcycling and restoration of unwanted furniture, food growing and community composting, amongst other things.
Project applications had to tackle one or more of the four priority household waste materials which have been identified by MRWA as key, namely Food, Electricals, Textiles and Furniture. An analysis* of waste in the Liverpool City Region highlighted that a greater amount of these materials could be reused or recycled. Projects can also include other household waste materials, for example paper, plastic, card and metals.
Chief Executive of Merseyside Recycling and Waste Authority, Lesley Worswick, said: "Our Community Fund – which has been running annually since 2006 – gives groups the opportunity to look after the environment, bringing benefits to all of us. I think in this day and age people appreciate items as valuable resources rather than something which might be just thrown away.
"We're always impressed with the ideas that come in and the creativity of the region's grassroots organisations – this year we received 59 applications. Lots of the projects we have previously funded continue to deliver benefits beyond the first year, through their legacy and have an ongoing impact on participants' behaviour, in many cases through new or continuing activities.
"I wish all our projects the best and look forward to seeing the impact they have."
One project to previously clinch funding is Wargrave House LEAP College (now Ascent College) in St Helens, which in 2022 received £8000, and specialises in providing an autism learning environment for 19-to-25-year-olds.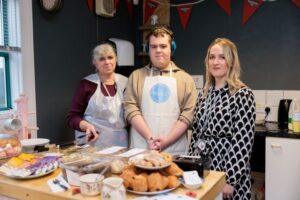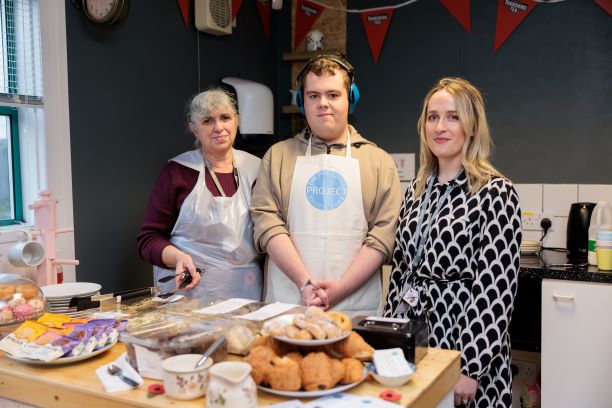 The project saw the students set up a café and shop at the Lyme and Wood Learning Hub on Vista Road in Newton-le-Willows which, as well as being a place for local people to enjoy, is a space for students to learn and develop new skills. They have once again been successful in applying for Community Fund, receiving £8000 for their new Preloved Project.
Teacher and project lead at Ascent College Lauren Molyneux said: "The previous project was all about promoting more sustainable ways of living and for students to learn vocational skills in sectors like woodwork, horticulture, retail and hospitality. We used the funding to deliver a series of tailored and practical workshops and tutorials, which helped establish industry specific skills that have helped support our young adults as they transition from further education to vocational pathways, apprenticeships, employment, or higher education.
"We're excited to receive funding once again and can't wait to get started on our new eco project. We want to make it accessible for people to make sustainable lifestyle changes as well as building a community hub for people to access free or affordable activities for themselves and their families. The project will also enable our students to build vital preparation for adulthood skills."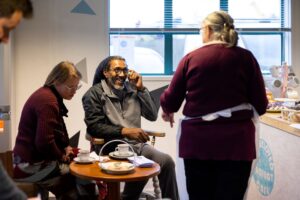 The successful organisations have got until March 2024 to deliver their projects.
ENDS
The successful projects:
Organisation
Project
Details

 

Ascent College (part of the Remarkable Group)

The Preloved Project
A food, furniture and textiles project, giving college students the opportunity for workshops and work experience in hospitality, retail, woodwork and horticulture.

Baltic Triangle Area C.I.C.

Baltic Swap Shop
A clothes reuse and recycling initiative promoting a sustainable and ethical approach to fashion consumption, hosting several swap shop clothes exchange events and collaborate with local businesses, schools and community organisations.

Bee Wirral C.I.C

Refresh pre loved furniture project
This project will take unwanted furniture left in empty Housing Association properties for reuse. There will also be volunteer training in furniture repair, restoration, and upcycling.

British Dietetic Association
Waste Warriors
A food skills project which will look to engage with over 3000 people, focussing on cookery, food-growing and composting.

Fierce Futures C.I.C.

Style Swap Social
A sustainable fashion initiative promoting second-hand style, saving money, and reducing waste, reaching over 600 people.

Global Feedback LTD
The Alchemic Kitchen
A food/cookery skills project delivering events and workshops to help people reduce food waste.

Kindfulness Coffee Club

Baby Kind
Baby Kind will aim to reuse nursery equipment (e.g. prams, cots) by donating to low income families, as well as holding a weekly Knit and Knatter group.

Liverpool Tool Library C.I.C.

Volunteer Co-ordination
This tool reuse/lending library will clean, de-rust, maintain and fix tools inhouse for a lending inventory, as well as run several textiles and furniture upcycling/repair workshops.

Liverpool World Centre

Re-think: the waste revolution
This project will tie in with schools and other education providers to look at waste in the food, electricals and textiles industries.

Squash C.I.C.

Waste not…food for thought
Will encourage integrated working and peer learning to help reduce food waste. 40 family cooking sessions will teach all about recycling and reuse, swap sessions, composting and clothes repair.

St Mary's Church
St Mary's Eco Garden

A food growing and cooking project at St Mary's Eco Community Garden in Wirral, hosting weekly cookery sessions, recycling craft clubs and growing/composting classes.

Valley Community Theatre

Valley Vegheads
A food growing/cookery skills project which will also look to create a community kitchen garden, run gardening activities and six community swap shops.

Venus
The Repurpose Project: Breathing New Life into Old Textiles and Furniture

Furniture and textiles project which will host several upcycling workshops, a local pop-up shop, and work with local charities to reduce waste.
*Statistic from Merseyside and Halton Waste Composition Analysis 2021/22
Picture captions:
MRWA_LEAP_2022A – (l to r) Ascent College student Owen, Ascent Teaching Support Assistant Anne, Ascent Teacher and Project Lead Lauren Molyneux, at the opening of the Lyme & Wood Café and Shop, November 2022
MRWA_LEAP_2022C – visitors at the opening of the Lyme & Wood Café and Shop, November 2022
Merseyside Recycling and Waste Authority is responsible for the disposal of municipal waste on Merseyside. Established in 1986 following the abolition of Merseyside County Council, it is a statutory Authority that works with all the local authorities on Merseyside – Halton, Knowsley, Liverpool, Sefton, St Helens and Wirral. MRWA takes a lead in advocating recycling, waste minimisation and safe and effective disposal of waste for Merseyside residents.
MRWA operates (via a contract with resource management company Veolia) 14 Household Waste Recycling Centres (HWRC's) for householders in the Merseyside area wishing to recycle and dispose of their own waste.
The MRWA and Veolia Community Fund 2023/24 has seen 13 community groups from Merseyside and Halton receive a funding boost to help make the region a cleaner and greener place. The financial support will see the groups help reduce household waste, encourage recycling and resource re-use, and prevent carbon emissions. Funding total is £164,945.00