Sixteen community groups have been awarded a share of £165,000 to help the Liverpool City Region reduce, reuse and recycle more.
The money has come from the Merseyside Recycling & Waste Authority and Veolia Community Fund 22/23 which helps to support local waste prevention, re-use and recycling initiatives.
The sixteen organisations had to bid for the funding which will give them the financial resources to deliver waste-reducing behavioural change projects across the region.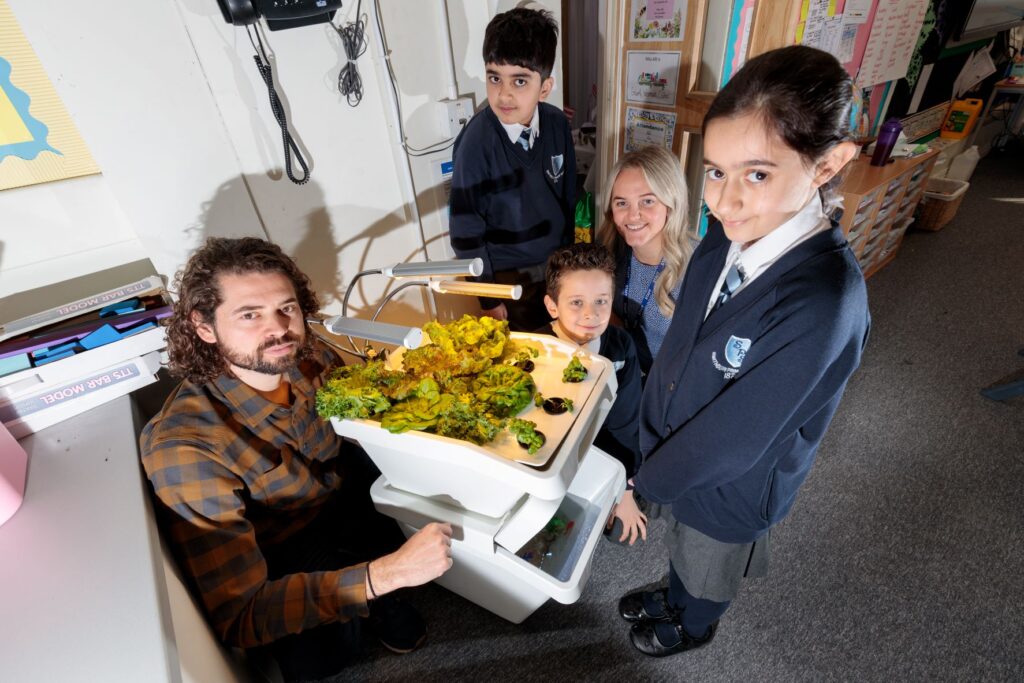 Programmes include cookery lessons to reduce food waste, sewing classes and clothes repair clubs, upcycling and restoration of unwanted furniture and community composting, amongst other things.
Project applications had to tackle one or more of the four priority household waste materials which have been identified by MRWA as key, namely Food, Plastics, Textiles and Furniture. An analysis of waste in the Liverpool City Region highlighted that a greater amount of these materials could be reused or recycled. Projects can also include other household waste materials, for example paper, card and metals.
Chairperson of Merseyside Recycling and Waste Authority (MRWA), Councillor Tony Concepcion, said: "There are a lot of communities understandably concerned about climate change and sustainable living. Our Community Fund – which has been running since 2006 – gives groups the opportunity to look after the environment, bringing benefits to all of us. I think in this day and age people appreciate items as valuable resources rather than something which might be just thrown away.
"Projects we have previously funded continue to deliver benefits beyond the first year, through their legacy and an ongoing impact on participants' behaviour, and in many cases through new or continuing activities.
"I wish all our projects the best and look forward to seeing the impact they have."
One organisation to receive funding is Farm Urban, who deliver education and innovative solutions to sustainable food growing in communities. Their Future Food Heroes project received £19,580 from the Community Fund 2021/22 to work with primary schools across the city region, teaching pupils about sustainable food growing and food waste, while setting up a food ecosystem in each class. They have been successful in clinching funding for 2022/23.
Paul Myers, Managing Director of Farm Urban, said: "Our previous project was all about getting pupils to engage with the problem of food waste and providing resources to help them develop their own solutions. This next stage is the evolution of that project and will continue spreading knowledge and messages through schools on how to combat food waste – we're looking forward to getting started!"
The successful organisations have got until March 2023 to deliver their projects.
Video  – round up of MRWA & Veolia Community Fund 2021/22:
END
Note to editors
Image captions for previous Farm Urban Community Fund project, April 2022:
MRWA_FARM_2022A – (left to right) Paul Myers (Farm Urban) and Nikita Allt (Year 5 teacher, Smithdown Primary School) with pupils.
MRWA_FARM_2022B – Pupils at Smithdown Road Primary School, Liverpool
*The successful projects:
Love Wavertree – ReLoved Textiles, Love Wavertree will feature clothes sewing training sessions and community swapping events.
Bay Tree Cookery Academy CIC – Cook And Save will try to cut food waste with 18×2-day cookery/training courses.
Porchfield Community Association – Porchfield Community Association is a clothes and food waste project which will offer 3×10-week sewing training courses and 3×5-week cookery courses.
Liverpool Community Launderette Ltd/Kittys Launderette – Textile RRR at Kitty's is a clothes waste project that will run mending and repurposing workshops, community clothes swapping events as well as setting up an unwanted-clothes redistribution network.
St Marys Church – St Marys Eco Garden will see improvements to the church outdoor area to support a 'grow your own' initiative, cooking and growing training, and activity sessions for primary schoolchildren.
Liverpool World Centre – The Great Clothes Swap: Fast Fashion And Individual Behaviour Change. This project will be promoted through 350 schools, host a teacher conference for 10 schools and four pupil U.N.-style conferences for 40 schools as well as supporting school 'Great Swap' clothes days.
Centre 63 – Remake Yourself Hub. The Kirkby-based project will hold swap days, litter picks, community walks, youth sessions as well as food waste and reduce/reuse/repairs sessions.
Farm Urban – Future Food Heroes 2.0. The next stage of the Future Food Heroes project will hold seven community events and 72 training sessions with six primary schools, as well as six celebration events and a regional finale at Farm Urban.
Wargrave House College – Not Too Shabby @ The Lyme@ Wood Learning Hub. This multi-material project will host workshops on food, furniture, textiles, wood and metals.
Groundwork Cheshire, Lancashire And Merseyside – Build Me Up, Fix Me Up. Another multi-material project which will host 20 workshops for textiles and furniture repair.
Knowsley Foodbank – Chloe Cooks. Knowsley Foodbank will hold 40 food/cookery training sessions to five groups over eight weeks.
Compost Works – Share Food And Compost The Rest will deliver 12 training sessions and 40 weekly support sessions for composting.
Mencap Liverpool And Sefton – Fix Up Look Sharp are looking to host ten litter pics, ten fix up fairs and 12 make do and mend, 12 artful artisan and 12 furniture upcycling workshops.
British Dietetic Association – Waste Warriors. The BDA is going to recruit 15 people from ten community cooking clubs to deliver 75 food waste cookery classes.
Croxteth And Gillmoss Community Federation – Croxteth Recycling. This clothes-upcycling scheme will hold 40 weekly sessions and one end-of-project community showcase.
Bootle Tool Shed – The Restoration Project. Bootle Tool Shed will be looking to rescue unwanted furniture with 40 upcycling/repair/refurbishment sessions.
Merseyside Recycling and Waste Authority is responsible for the disposal of municipal waste on Merseyside. Established in 1986 following the abolition of Merseyside County Council, it is a statutory Authority that works with all the local authorities on Merseyside – Halton, Knowsley, Liverpool, Sefton, St Helens and Wirral. MRWA takes a lead in advocating recycling, waste minimisation and safe and effective disposal of waste for Merseyside residents.
MRWA operates (via a contract with resource management company Veolia) 14 Household Waste Recycling Centres (HWRC's) for householders in the Merseyside area wishing to recycle and dispose of their own waste.
The MRWA and Veolia Community Fund 2022/23 has seen 16 community groups from Merseyside and Halton receive a funding boost to help make the region a cleaner and greener place. The financial support will see the groups help reduce household waste, encourage recycling and resource re-use, and prevent carbon emissions. Funding total is £164,999.38
Members of the media for more information please contact:
John Lally | Communications and Development Officer | 1 Mann Island, Liverpool, L3 1BP
Office: 0151 255 2568 | Email: john.lally@merseysidewda.gov.uk