In the latest of our stories about real people trying to live a zero waste lifestyle, Merseyside Recycling & Waste Authority Business Services Manager Jane Nolan tells us about a popular food-saving app.
So Jane, tell us what you've been up to?
In the spirit of Food Waste Action Week (6th to 13th March), I have been trialling several providers on the Too Good to Go App to fully understand the benefits.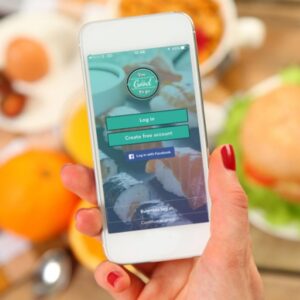 How have you found it?
I was a bit sceptical at first as I assumed that the food that I would be picking up would have to be eaten on the day and that it was more of a last-minute decision if you happened to want food at a specific time. However, I soon realised that this was not the case. I selected four outlets over a period of four weeks and was amazed at what was provided. I purchased several £5 bags from a community supermarket which included a range of fruit and vegetables, gnocchi, cheeses, salads, pasta, meat, and vegan options.
What is the quality of the food like?
The fruit and vegetables were all still fresh and I stored them in my fridge for another week, the other foods had at least two days before their best before but were suitable for freezing. The value of the bags was estimated to be £10 but when checking the original price of the goods it was closer to £20.
I also got several bags from a local bakery, each bag was £3.33, with an actual retail value of over £10, again I would say the value was much more. The bags included freshly baked loaves, batches, filled baguettes, baked goods and cakes. Again, all the food was fresh and could be stored in the fridge or frozen. I gave the contents of the bags to my parents and other relatives, and it was amazing to see how far the contents of two bags went.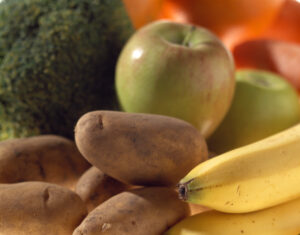 Is it just local bakeries and grocers?
No, I also got some bags from some high street coffee chains which included fruit, sandwiches, baked goods, and desserts. Again, the value of the bag far exceeded to £3 cost per bag.
So, would you recommend this type of app to others?
I feel that apps like this are a great way to reduce food waste, to save money on groceries even if you were to purchase just one bag during the week and the satisfaction of knowing you are doing something positive. I saved over £100 on the estimated value of the food and saved over 40kg of C02.
Our thanks to Jane for answering questions about adopting a zero waste lifestyle. Any external links in the article are not officially endorsed by MRWA and are for reference and information purposes only.