Alchemy helping to cut food waste in Liverpool City Region
A project to help householders cut food waste, eat more healthily and save money is celebrating a funding boost.
Feedback Global has received £19,900 from the Merseyside Recycling and Waste Authority (MRWA) Community Fund to run the Your Food Needs YOU! scheme which is delivering cookery workshops and events in order to raise awareness of and help reduce household food waste.
An estimated 140,000 tonnes of food is wasted in the Liverpool City Region each year. A lot of this could still be used and would save the average family £720 a year in groceries. It is this behaviour the project is hoping to change.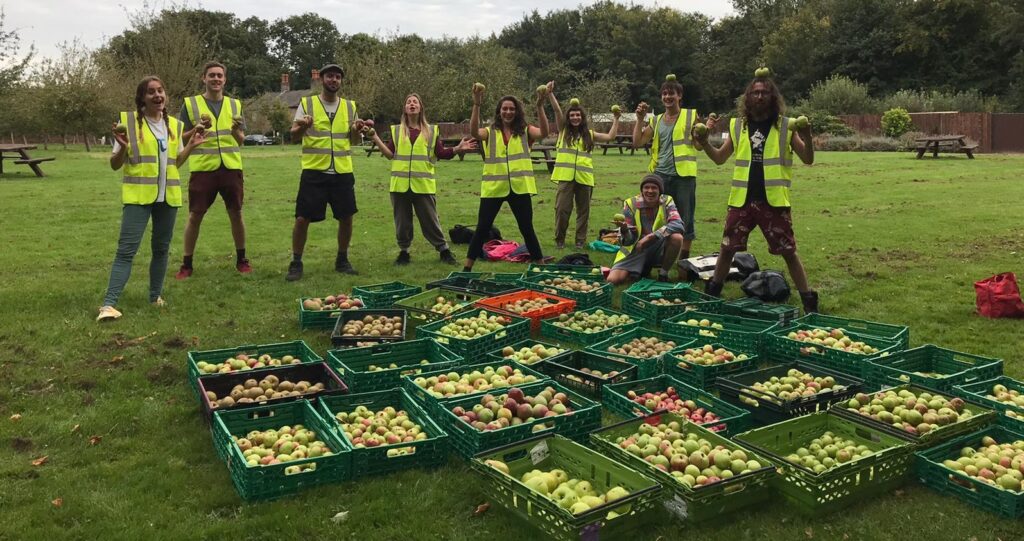 Carina Millstone, Executive Director at Feedback Global, said: "We pride ourselves in creating volunteer opportunities and skills on food waste issues for everyone, everywhere, of all ages and ability.
"At the heart of our work is a deep appreciation for the value of food, the role of good food in building communities and the need for local and regional work to build regenerative, regional circular food economies that support positive environmental, health and social outcomes. Funding from MRWA will allow us to adapt our successful model of taking local action on food waste, whilst raising broader public awareness of the issue."
The project is delivering a programme of quirky, high-profile food-waste-busting events and ingredient harvesting days which brings members of the community together to learn about, appreciate and enjoy food, and simultaneously reduce waste. One part of the programme includes running experimental 'Food Labs' which asks participants to bring in five food items from home. They are shown how to extend the shelf life of the items and create healthy meals from the ingredients.
It was originally planned that classes would be delivered in person, however due to Coronavirus and social distancing measures they have mostly been held digitally, including an online cabbage pickling workshop which ran on Global Scouse Day.
By the end of the project in June Feedback hope to have:
– trained up 20-40 Community members to help deliver messages of food waste and act as local food champions,
– engaged 285 people increasing their practical food skills, appreciation of food value and knowledge of the environmental impact of food waste,
– prevented the waste of around 2268kg of commonly wasted household foods through increased food waste avoidance skills among participants.
Feedback's Merseyside-based project Alchemic Kitchen is delivering the scheme, with the social enterprise experienced in minimising waste, building the circular food economy and improving access to seasonal, nutritious food. Locals residents can even sign up and make a Food Pledge at www.alchemickitchen.co.uk.
Lucy Antal at Alchemic Kitchen, said: "At the heart of 'Your Food Needs YOU!' is a message about the value of food and the environmental and climate impacts of wasting it. In addition to reducing food waste, we anticipate that participants will be more aware of wider links between what we eat, climate change and biodiversity loss, such as reducing how much meat we eat."
Carl Beer, Chief Executive of MRWA, said: "Food waste is a big issue with significant environmental effects. Projects like Your Food Needs You can get people to recognise that the food they buy exists within a circular economy – from farm to fork – while having a real impact in reducing household food waste."
Ends
News to editors:
• Attached picture caption: Photograph taken at a food glean at Speke Hall, Liverpool. Apples that were collected were then redistributed to households who took part in Alchemic Kitchen online workshops.
• Founded in 2013, Feedback Global is a campaign group which works to regenerate nature by transforming food systems and achieving positive change
• Merseyside Recycling and Waste Authority is responsible for the disposal of municipal waste on Merseyside. Established in 1986 following the abolition of Merseyside County Council, it is a statutory Authority that works with all the local authorities on Merseyside – Knowsley, Liverpool, Sefton, St Helens and Wirral. MRWA takes a lead in advocating recycling, waste minimisation and safe and effective disposal of waste for Merseyside residents.
• The MRWA and Veolia Community Fund 20/21 has seen 15 community groups from Merseyside and Halton share £150,000 to help make the region a cleaner and greener place. The financial support will see the groups help reduce household waste, encourage recycling and resource re-use, and prevent carbon emissions.